Do you know anyone who doesn't vote regularly in elections?
You likely know folks who don't vote in every election (not just in presidential years, but midterms and special elections, too) or are considering not voting because the candidates in the race aren't their favorite. Here are three analogies that I've seen over the past year or so that I thought could really resonate.
I hope you will find them helpful.
1.
2.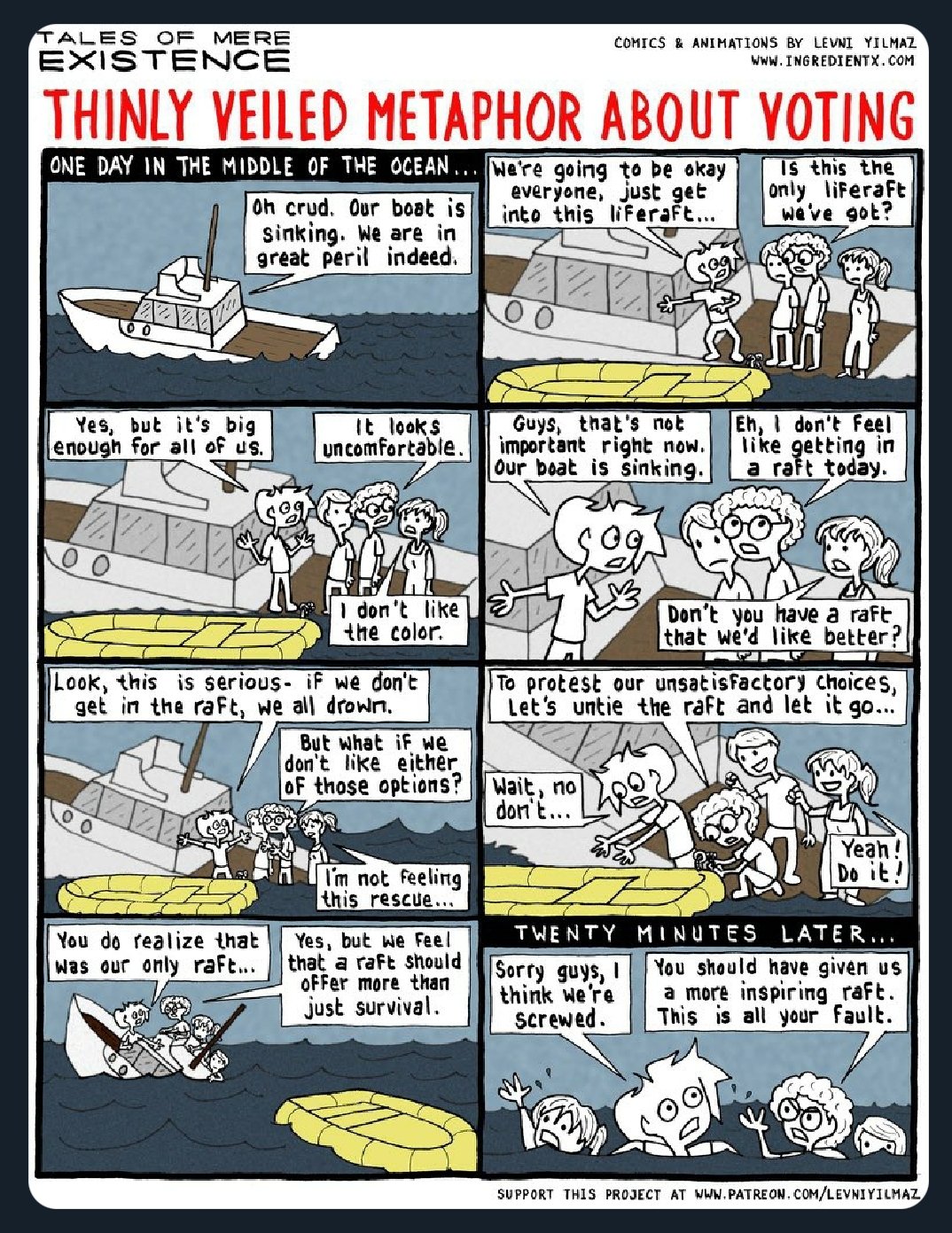 3.
Are there other analogies that you love? I'd love to know what they are. Leave me a reply so we can all benefit from it!
Thanks.
⚡
Consider sharing this post with others. You can also find my content on:
Twitter: @DHStokyo
Instagram: @DHStokyo
Facebook: Political Charge 
Subscribe to get my posts via email
---
---
Categories: Uncategorized